Larimer Place
Denver, CO 80202
Awards and Recognition
At Larimer Place we are always striving to provide value-added benefits to our homeowners and residents. We are proud of our accomplishments and would not be successful without our members who work hard to make our community a home and a business.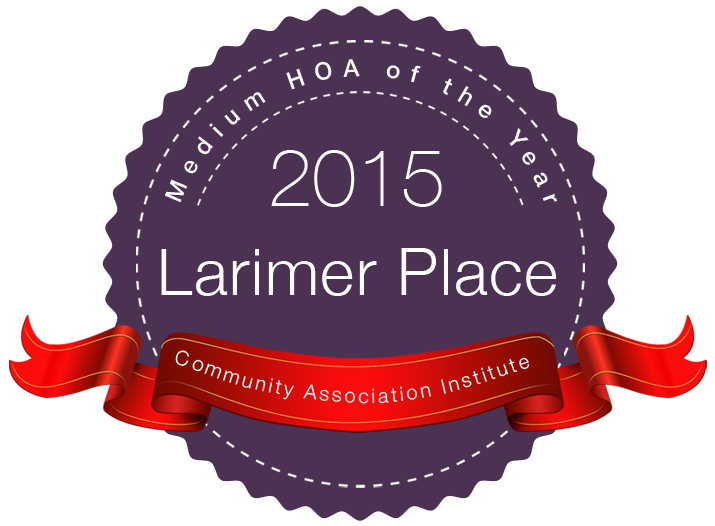 Industry Kudos
We are ENERGY STAR Certified
ENERGY STAR is the trusted, government-backed symbol for energy efficiency helping us all save money and protect the environment through energy-efficient products and practices. We are an energy-efficient top performer that saves money without sacrificing performance. ENERGY STAR certified buildings save energy, save money, and help protect the environment by generating fewer greenhouse gas emissions than typical buildings. We received a score of 95 out of 100 in 2017, 2018, 2019.
2015 HOA of the Year
We are proud to announce Larimer Place Condominium Association was awarded "Medium-Sized Community of the Year 2015" by the Community Association Institute – Rocky Mountain Chapter at the CAI Fall Conference held on November 10, 2015. At Larimer Place the 'Art of Community' is a living, breathing model of a warm and welcoming Association.
2019 Outstanding Community Building by an Association - CAI Rocky Mountain Chapter
Recognizes an association that does an outstanding job at community resourcefulness, has a strong sense of commitment to enhancing the neighborhood, and recognizes and uses the strengths of its individuals within the association