Larimer Place
Denver, CO 80202
Welcome to Our Community
Larimer Place Condominiums is more than just a place to live. It's a place to thrive. Located in the heart of Denver, Larimer Place is filled with amenities that delight, breathtaking views, convenience, activities, walkability, and genuine community.
One of the most livable locations in Denver, we are just steps away from Historic Larimer Square, the Cherry Creek Trail, unique boutiques, diverse restaurants, 16th Street Mall, parks, the Denver Broncos Stadium, the Pepsi Center, and Rockies Field.
Retreat to your spacious condominium for relaxation and enjoyment, step outside for the vibrant urban life. Come see for yourself!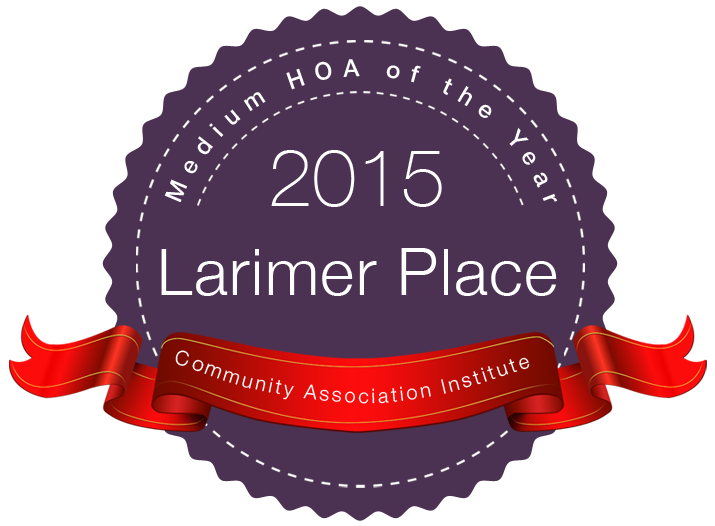 Welcome to Our Community
2015 HOA of the Year
We are proud to announce Larimer Place Condominium Association was awarded "Medium-Sized Community of the Year 2015" by the Community Association Institute – Rocky Mountain Chapter at the CAI Fall Conference held on November 10, 2015. At Larimer Place the 'Art of Community' is a living, breathing model of a warm and welcoming Association.
Current Homeowners
We encourage you to download the TownSq mobile app where you can:
Pay online and review your account balance
Log and track service requests
Submit architecture requests
Book common areas and amenities
Engage with your neighbors and make your voice count
Contact the board or your management team
Get up-to-date community news and events